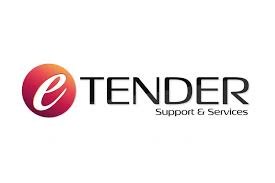 E–Tendering system is mandatory in all government departments for procurement of Goods, Services, Works and Consultancy ; Tax Advisor E Tender Support Team provides User Registration and E-Tendering Technical support for all e-Procurement / eTender Portal in India. We helps you to submit tenders on time by our award winning 24×7 bid assist tender support help desk.
Tender Bidding Support ? Tax Advisor Team help you how to bid the tender. Tax Advisor Tender Bidding Support Team provides bidding consultancy to various bidders. We help bidders to participate & win Tenders / Bids. Tax Advisor Tender Support Services includes Tenders Support services, Bid Facilitation Services and Tender Submission Services. 
Instant solution for any problem on eTender & eProcurement portals. Bid submission, Auctions, Govt. tenders. Instant Remote Support: – Call Now 8700418920.