Get trained by GST Expert on GST Filing and Registration ; Basic to Advance Course
This Basic to Advance GST Practitioner Certification and Practical Training Reveals All Secrets To Scale Your GST Career Without Spending Thousands Of Rupees On Coaches And Mentors.
Hosted By : Advocate Poonam Malhotra
First Lady Tax Practitioner Of Panipat &
Founder of  Tax Advisor 
Panipat | Ghaziabad | Chandigarh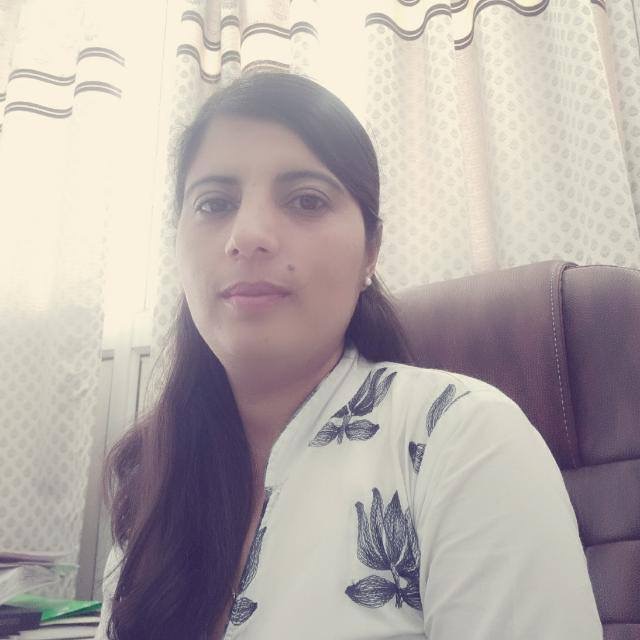 Online Registration Form for Student Enrollment
Please Fill the details and attach successful payment details as screen shot for getting enrollment number.

Instructions for making payment through RazorPay :
Payment of VIRTUAL OFFICE – MODULE -ALL – 5 ; Enrollment fee has to be pay through Razorpay facility using UPI , Wallets, Internet banking, Credit cards or Debit cards. Follow the Instructions given below for making your payments. Steps to be followed:
• Access on above mentioned Module wise Payment Buttons to redirect to the payment page.
• Enter your email id & Phone Number and Pay through the available options.
• Take a screen shot and attach the same with your enrollment form or share the details of successful payment details via Whatsapp.
Enrollment Form
Please Fill the details to enroll 
COURSE OVERVIEW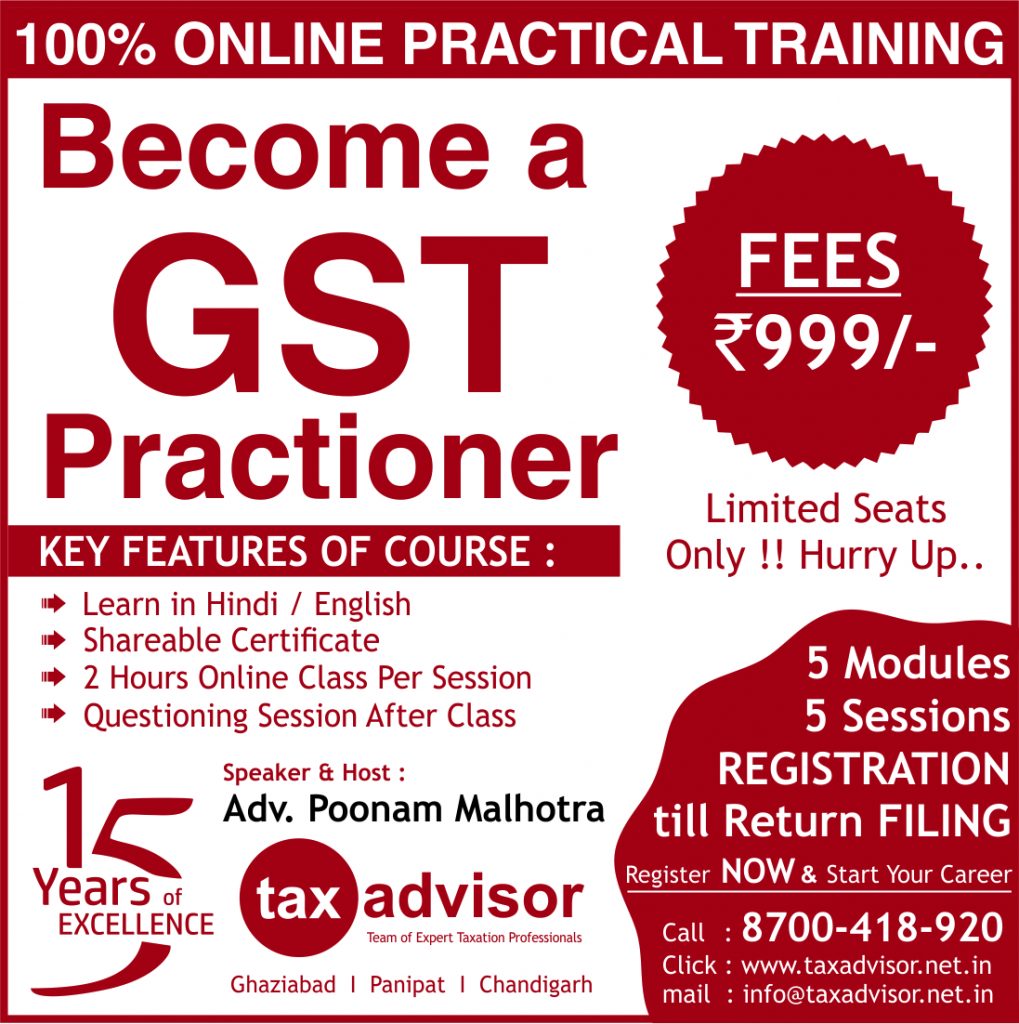 Course Overview
Course Objectives:The course is intended to give an idea on Goods and Service Tax (GST) Registration , Amendments & Return Filing . The overall course is divided into five modules as follows : 
1. Module 1 : GST Registration.
2. Module 2 : How to File GST R-1.
3. Module 3 :  GST Amendment.
4. Module 4 : How to Match GST R-2 with GST R-2-A and GST R-2-B. 
5. Module 3 : How to File GST R-3-B.
GST is the biggest ever reform in the indirect taxes. The course is designed in such a way that after successful completion of the course the students would be able to help the industry and small trader to workout their GST and timely submission tax return to avail the benefit of tax credit mechanism.
Intended Audience: Under graduate and Post Graduate students of Commerce / Management/ Business Studies and working professionals
In this Powerful Course, you'll learn GST . With the help of this, you'll be able to take GST Registration for you and your clients easily and quickly.
For a limited time, you can Enroll in this Carrier Oriented Course
Author / Speaker for Module : 1