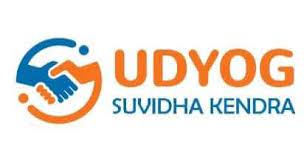 Udhog Suvidha Kendra is an effort by Team Tax Advisor providing services and assistance for the Business Benefits of Traders, Manufacturers, or Service sectors. Udyog Suvidha Kendra is an efficient online business and e-government service offering platform that helps Entrepreneurs with various registration, tax filing, accounting, and government services.
Udyog Suvidha Kendra is an online services platform dedicated to helping Entrepreneurs easily start and grow their business, at an affordable cost. We are a team of qualified IT, marketing, and accounting professionals to help startups, MSME, and small businesses grow their interaction with the government, semi-government, and public sector organizations.
To be a premier automated, business solution for every small and medium enterprise by significantly saving their cost and time in accounting, reporting, and compliance. To provide speedy, reliable, and affordable solutions for development, consulting & outsourcing. Enhance accounting support standards. Operate transparently. Positively affect millions of lives through high-quality IT-enabled services.
Our Customer Support team provides the best services in the legal domain. We're passionate about our legal services as well as our customers and it shows in the level of service that we provide. We are always happy to find solutions for your legal needs regarding business and tax registration.
This is not a Government-run Website and the form is not the actual registration form, it is just to collect information from our clients so that our expert can easily understand their business or needs. By proceeding forward with this website you are aware that we are a private company managing this website and providing assistance based on the request from our customers and the fee collected in this website is a consultancy fee.